Frequently Asked Questions
SHAPE GUIDE: Choose the best glasses for your face shape
COLOR GUIDE: How to pick the best glasses color for your features
FIT GUIDE: How to find the right fit for your size
MATERIAL GUIDE: Choose the eyewear material that fits your lifestyle
Face Shape Guide
There are three keys to choosing the correct eyeglass frame for your face shape:
The frame shape should contrast with your face shape
The frame size should be in scale with your face size
Eyewear should repeat your best feature (such as a blue frame to match blue eyes)
There are seven basic face shapes: round, oval, square, oblong, heart-shaped, triangle and diamond.
Use our guide to help you pick the best frame style for your face shape. Your optician or frame dispenser can help you use these guidelines to choose your new eyeglasses too.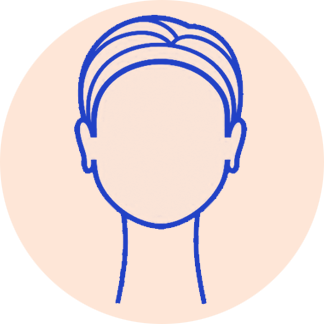 Round Shaped Face
Eyeglass frames that are square or rectangular tend to be wider than a round face. This quality can enhance your face by making it appear slimmer and longer, all while adding balance to your round features. The most important thing to keep in mind when choosing glasses for round face shapes is to look for frames that add angles.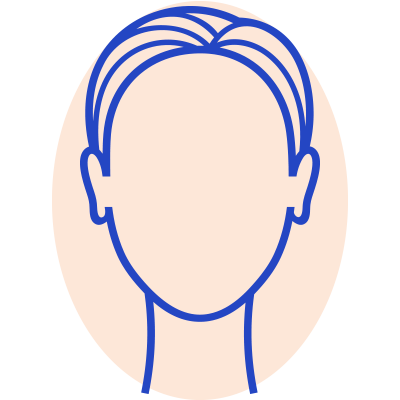 Oval Shaped Face
The oval face is considered the ideal shape because of its balanced proportions. To keep the oval's natural balance, look for eyeglass frames that are as wide as (or wider than) the broadest part of your face. Geometric shapes like squares or rectangles are among the most popular for oval faces.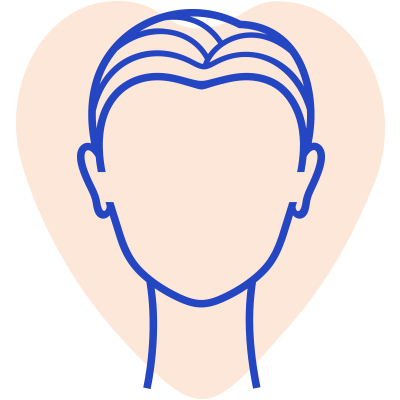 Heart Shaped Face
A heart-shaped face is widest at the forehead and gradually narrows through the jaw. When selecting a frame, ensure the width is slightly wider than your forehead for balance. A modified wayfarer shape and styles with detailing on the lower portion works great for your features.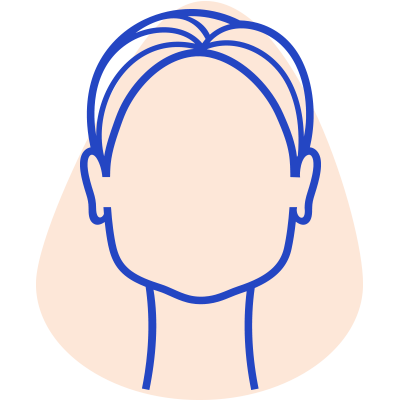 Triangle Shaped Face
A triangle face is widest at the jaw and gradually narrows through the forehead. Brow line or cat eye frames work great with your features. Choose frames with detailing on the upper portion and ensure the width is slightly wider than your jawline for balance.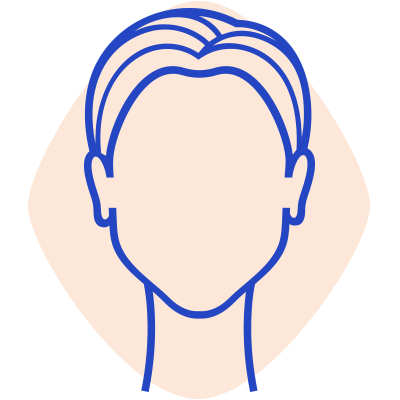 Diamond Shaped Face
Diamond-shaped faces are narrow at the eye line and jawline, and cheekbones are often high and dramatic. To highlight the eyes and bring out the cheekbones, try frames that have detailing or distinctive brow lines, or try rimless frames or oval and cat-eye shapes.
COLOR GUIDE: How to pick the best glasses color for your features
When analyzing which color frame is right for you, there are three key factors to keep in mind:
All people have either a warm (yellow-based) or cool (blue-based) coloring
Everyone looks best in his or her own color base
Eyewear color should complement personal coloring
The main factors to determine the best color palette are the colors of the skin, eyes and hair.
Skin
Skin tone is the prime element in determining coloring. All complexions fall into one of two color bases — blue (cool) or yellow (warm). A cool complexion has blue or pink undertones, and a warm complexion has a peachy or yellow cast. Olive skin is considered cool because it is a mixture of blue and yellow.
Eyes
Eye colors are usually a secondary element in determining coloring because of the wide range of eye colors. For example, blue eyes can range from a cool almost violet to a pale blue-gray, which is warm. Brown eyes can vary from a light cider shade (warm) through a medium-brown to a cool almost-black shade.
Hair
Hair colors are also considered warm or cool. Strawberry blonde, platinum, blue-black, white, salt-andpepper and certain shades of brown are cool. Warm hair colors include golden blonde, flat black, browngold, red, and warm gray.
Eyeglass Frame Colors
Once you have determined if you are "warm" or "cool," then you can find the eyeglass frame colors that will suit you the best. See the color chart below to determine where certain shades fall in the spectrum:

FIT GUIDE: How to find the right fit for your size
From petite to big and tall sizing, the apparel industry has proven that there is a significant need for more custom fit options. Zyloware believes in providing eyeglasses that are tailored to the needs of the consumer and has a number of brands with additional sizing options available.
Using PD to determine fit
Your Pupil Distance (PD), which your optician can provide, is not a perfect indicator of head size, but most of the time if you have a big PD then you are probably going to need big glasses. Likewise, if you have a small PD, you're probably going to need small glasses. Keep in mind though that predicting fit from PD is not an exact science.
The PD of an average adult male tends to be in the mid 60's, and the PD of an average adult female tends to be in the high 50s to low 60s.

Extended FIT™ and Luxury Fit™ eyewear usually fall along these ranges of PDs:
Men – Extended Fittm eyewear 65mm +
Women – Luxury Fittm eyewear 63mm +

Look for Extended Fittm eyewear and Luxury Fit® eyewear, and Petite Fit sizing in these Zyloware collections:
Randy Jackson
The Randy Jackson Eyewear Collection emphasizes that you don't have to sacrifice style to find a frame that actually fits. Extended Fit™ eyewear provides the wearer with longer temples and an overall larger fit to better tailor to the needs of men with larger heads.
Stetson
Stetson has a unique focus on fit. The brand includes a variety of frame sizes to accommodate the specific needs of the modern-day male. The Stetson XL Collection has been designed to feature larger sizes and fit specifically for big men.
Shaquille O'Neal
Shaq is impressive on and off the court with his larger than life size, but finding frames that fit hasn't always been easy for him (the man wears a size 22 shoe!). Shaq partnered with Zyloware to create a unique line of eyewear for men with larger heads modeled after the popular fashion style, athleisure wear. The collection also includes Extended Fittm eyewear which offers extra headspace and longer temples.
Sophia Loren
Just as Zyloware has created eyeglass collections catering to the Extended Fittm and Luxury Fittm wearer, we also believe in providing solutions for the wearer in need of smaller frames. Sophia Loren Eyewear provides Petite Fit sizing to ensure that our female consumers with smaller heads can enjoy a comfortable and stylish fit too.
MATERIAL GUIDE: Choose the frame material that fits your lifestyle
Eyeglass Frame Materials
Eyeglass frames are made of many different composite materials and formulas, but the basic groupings are metal and plastic. In plastics, zyl is the most common although lower quality plastics are used in the cheaper frames. Nylon is often used in sport sunglasses due to its impact resistance and flexibility. Among the metals, Monel is most common, followed by titanium, stainless steel, nickel silver and aluminum.
Zyl eyeglass frames
Zyl is the most common plastic frame material because it can assume a large array of colors, textures and patterns. Temples and frame fronts can be cut from blocks of zyl extruded as a sheet of block acetate. Or, granular zyl can be liquefied and then injection molded. Block-cut zyl is stronger and more stable, while injection molded zyl is less stable and less expensive. With daily use in warm temperatures, zyl can shift and lose its form. Sometimes metal cores are added in the temples in order to strengthen and stabilize the frame.
Monel eyeglass frames
Monel is composed of about two-thirds nickel and one-third copper. This highly ductile alloy can be hammered into a variety of different shapes without losing strength. It resists stress well and is often use to stabilize frame bridges and endpieces. Monel colors well, is corrosion resistant, and durable.
Titanium eyeglass frames
Titanium is extremely lightweight, strong, flexible and will not rust – making it a very popular and relatively new material for eyeglass frames. Frames that are 100% titanium are also "hypoallergenic"—they do not contain any nickel, which causes allergic reactions in some people and are a good choice for you if you have allergies to any of the materials used in making frames.
Stainless steel eyeglass frames
Stainless steel is comprised mostly of iron, with a mixture of nickel, manganese, and chromium. Stainless steel is highly lustrous, and makes a good thin and sturdy eyeglass frame with strong corrosion resistance. Stainless steel temples are especially springy.
Nickel silver eyeglass frames
Sometimes called "Alpaca" or "German Silver", nickel silver is rigid compared to other more malleable metals. Nickel silvers contain more than 50% copper, 25% nickel, and the rest zinc (no silver at all). Although the metal is lustrous, its brittleness makes it a poor choice for slender frame fronts and nose pads. Thus, it is better designed for use in hinges, endpieces, bridges and ornamental trims, as well as an inner core for temples.
Memory Metal eyeglass frames
Memory Metal is a trade name for flexible frame material used in order to reduce breakage. It is normally found in the shaft of the temple and in the bridge, and it allows these areas to endure tremendous twisting without breakage or permanent distortion of the frame's shape.
Hypoallergenic eyeglass frames
Some people have an allergic reaction to certain metals, especially nickel and certain plastics, which are common components in materials used to make eyewear. Hypoallergenic frames, such as titanium frames, do not contain such materials.